WAREHOUSING AND DISTRIBUTION SERVICES

H – XPO Mandiri Int'l also provide warehousing services to accommodate the increasing needs in import and export distribution management. With our reliable and experienced staffs, we will ensure a proper warehousing, storage, stock keeping, labeling, and distribution.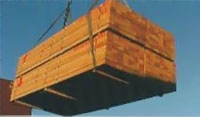 With our vendor around Indonesia, H – XPO Mandiri Int'l can provide inland transportation, inter island, available when appropriate..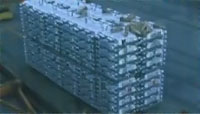 No matter where in Indonesia your cargo destination is, our combined fleet is at your service to deliver your goods safely and fast at a competitive rate.
More Services
Contact Us

PT.H-XPO MANDIRI INTERNATIONAL

Komplek Griya Kemayoran Unit FC-06
Jl. Industri Raya No.9-11, Gunung Sahari,
Jakarta Pusat 10720, INDONESIA
Tel: +6221-6251021 / 6251024
Fax: +6221-6251028
Mobile: +62812-8181-8846 / +62815-996-5917
Visitor